Tips for Cleaning Your Hardwood Floors
Looking for tips for cleaning your hardwood floors? If you are, then you have come to the right place.
Hardwood floors are beautiful, a truly classic look that brings warmth to a home. Few floorings look as appealing and go with as much as hardwood floors do, making them ideal in almost any home.
However, when cleaning a hardwood floor, you have to be more careful than with other types of flooring such as vinyl plank flooring and tile. Doing the wrong thing can ruin the natural flooring, potentially making it tricky to care for. This is particularly true if you want to give it a truly thorough cleaning. Fortunately, with the proper steps, you can ensure beautiful, clean hardwood floors.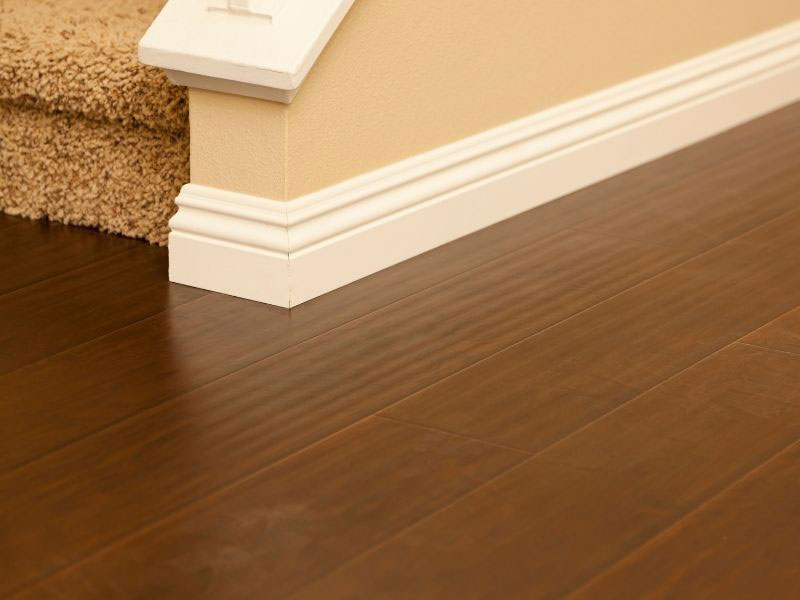 Prevent the Need for a Deep Cleaning
Hardwood floors can get dirty, but they do not soak up messes like carpet. So, with regular cleaning, they can stay relatively clean for long periods of time. The best way to ensure you do not have to do a deep clean, at least not very often, is to clean them regularly. Start by including your hardwood floors in your regular cleaning routine.
You can even alter how often you clean certain floors by how much traffic they see. If the floor gets walked on often, especially if it is near a door and gets dirt tracked onto it, a weekly clean is ideal. If the floor only sees the occasional foot, then you might be good to clean it less often.
Do keep in mind that even if you only clean the floor once a week, you should sweep often, even daily, to prevent as much build-up as possible.
Follow the Proper Order
Cleaning a hardwood floor can be tricky, especially if you don't give it a once over before moving to a mop. You should always start by cleaning up any dirt, hair, or other small debris before attempting anything else. You can use any of the following depending on your needs:
Keep in mind that certain things can damage a hardwood floor, such as a vacuum with a beater bar. You should be careful when deciding what tools to use, making sure to be as gentle as possible. Hardwood floors can last a long time, but they need proper attention and care to do so.
While the best practice is to broom, vacuum, or use a dust mop daily to rid your hardwood floors of dirt, you should do so right before a cleaning as well. This prevents dirt and the like from being spread around, and it makes getting a proper clean easier. Once you have prepared the floor, it is time to mop. Then just let it all dry.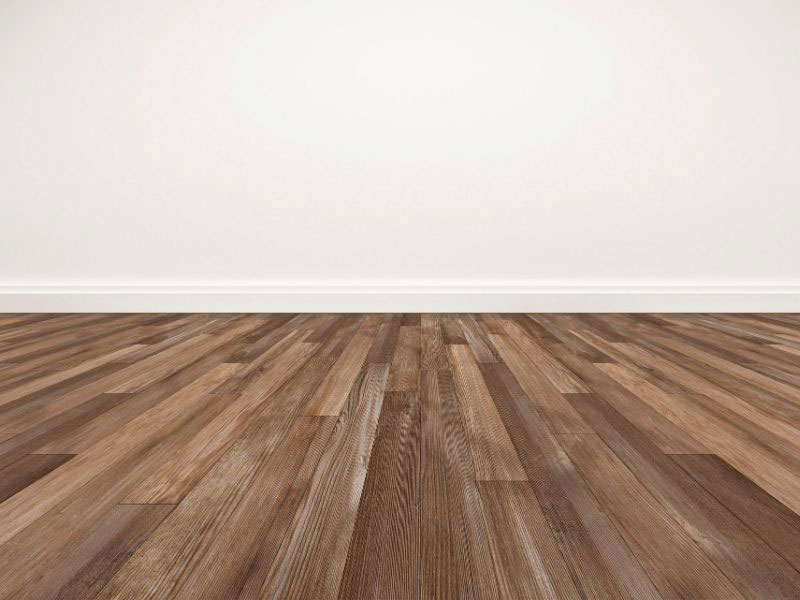 Use a Damp Mop, Not a Wet Mop
This is important. When you clean hardwood floors, you don't want standing water. Therefore, it is important to wring your mop or cloth before putting it to the wood. This will still give you a nice clean, but it will prevent any standing water from remaining. Otherwise, you could risk damage in the long run.
Not All Cleaners Are Okay
Hardwood floors have their own mops, though you can use any if you're careful. However, cleaning products require more care. There are specific cleaning products for hardwood floors, or you can dilute certain floor cleaners to make them suitable for hardwood floors.
This is important because using the wrong floor cleaner can damage hardwood floors. Additionally, common cleaning solutions such as vinegar and baking soda can cause damage. You should always pay attention to what you are using to clean your hardwood floors.
Actively Dry the Floors
Standing water isn't good for hardwood floors, so you want to dry them as quickly as possible. It probably won't hurt to let them dry naturally, but it's always better to help things along. Use a ceiling fan or open a door or windows if it is nice outside. An added bonus is that the sooner the floors are clean, the sooner you can walk on them again.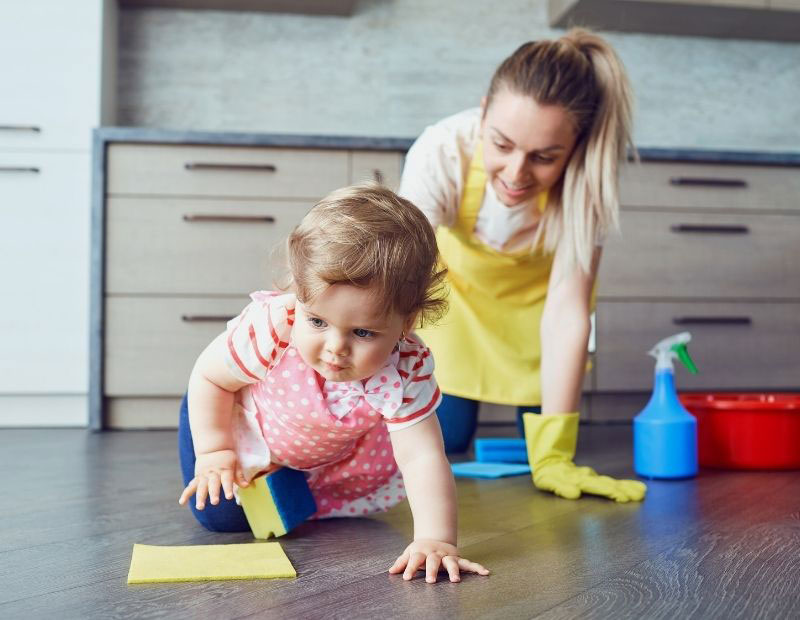 Know Your Finish
The final thing you need to do to hardwood floors is revitalize them, helping rid them of scratches, stains, and other problems. However, the type of finish your floor has impacts what you can do without damaging the flooring. If you have a hard finish, then you can be a little less careful, gently scrubbing the surface to remove stains and the like.
However, if you have soft flooring, you might find things more troublesome. Know your finish, then look up methods accordingly. You can also read this post to learn essential floor cleaning tips.
Conclusion
Hardwood floors take effort, especially if you want to keep them shining for years to come. However, with how much they add to a house, the extra care is worth it. Start with preventative measures, then give hardwood floors regular cleanings. If you have any questions, feel free to reach out to experts. Flooring Pros offers flooring installation and sales of products. They can certainly lead you to understand the proper care for your flooring.
If you follow these tips for cleaning your hardwood floors, you should have no problem caring for your floors.