4 Tips For Maintaining Tile Flooring
If you own tile flooring, it is important you know these 4 tips for maintaining tile flooring. Knowing these tips can significantly increase your tile flooring's lifespan and keep it looking in tip-top shape for as long as possible. Maintaining your tile flooring does not need to be a long and tiring task, even if it often seems like that is all it is ever. 
If you are ready to learn these great tips for maintaining tile flooring, then grab your cleaning supplies, and let's get started on maintaining that tile flooring!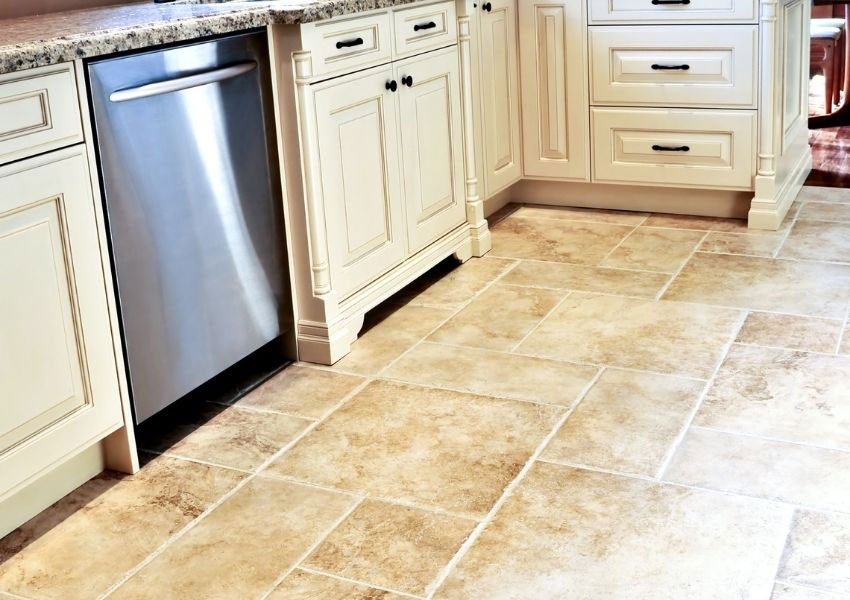 Prevention Is Important So Pay Attention
One of the most important things you should keep in mind when maintaining your tile flooring is paying attention to the flooring. It is going to get dirty, and things are going to spill on it. That is unavoidable. So instead of trying to prevent every last thing that could affect your flooring, you should instead be paying attention.
You should actively try to prevent things from spilling on your tile flooring, but as long as you realize things will spill on it, you can protect your flooring. As soon as something spills on your flooring, you should immediately clean it up to prevent it from staining your flooring or causing longer-term damage. 
Mats Are Great For Keeping Dirt Off The Tile Flooring
Another great tip for keeping dirt off your tile flooring is placing mats on the flooring in main areas where people are most likely to track in dirt. This includes in front of doors and near any area where people are likely to be walking most if you decide to use mats though you should purchase a mat that will be easy for you to clean.
Mats are a great way to protect your tile flooring from getting damaged and keeping them looking spic and span for as long as possible. There is no reason not to have mats in the important areas on your tile flooring. It will save you a lot of time and money in the long run if you place mats on your tile flooring.
Always Sweep Before Washing Your Tile Flooring
Another very important thing to keep in mind when maintaining your tile flooring is to always sweep the floor before washing it. This is one of the most important things to keep in mind when you own tile flooring because failing to do this can lead to many issues and floor damage/staining later on. 
When you wash your tile flooring before sweeping it, you are more likely to cause any dirt and grime to stain your flooring. It will get rubbed into the tile flooring, meaning you will have to spend a much more extended period of time trying to get it out of your tile flooring. Sometimes it may even get rubbed in so much you cannot thoroughly clean your tile flooring, and you may have to replace it. 
PRO TIP: Read this great post on which flooring type lasts the longest!
Sometimes It Just Takes Some Elbow Grease To Fully Maintain
When it comes to maintaining your tile flooring, sometimes what it takes is for you just to get down and dirty with your tile flooring. Roll up those sleeves, pop on some cleaning gloves if that is what you enjoy wearing, and grab your cleaning supplies and get to work on that tile flooring, so it sparkles. 
However, you should contact the manufacturer of your tile flooring or another tile flooring expert to find out the best cleaner to use on your tile flooring. Some cleaners can damage your tile flooring, so it is important you are using the best one for your tile flooring. If you do not have the chance to speak with a tile flooring expert, then you should test out cleaners on a small section to see how they work before tackling your entire floor. 
PRO TIP: Read this great post on the best flooring types for remodeling!
Conclusion:
Maintaining tile flooring is a constant task, and if you want your tile flooring to last a good while, you need to keep it constantly maintained. Luckily, it can be an easy task if you take your time with it and do the proper research.
Companies such as Flooring Pros service the CSRA area and provide both tile products and flooring installation services for your convenience. If you are looking for a flooring provider that will answer any and all of your questions, Flooring Pros should be your go-to flooring store!
You now know 4 tips for maintaining tile flooring so good luck!