What Type of Flooring is Best for Flipping Houses?
Flipping houses has become a lucrative industry for people willing to put the work into finding homes with an upside value to purchase. Whether doing the upgrades to the house yourself or outsourcing the work, there are good practices to follow when expecting the best profit off of a flip.
One of these practices involves the best type of flooring to use for flipping houses. Follow along as we discuss what types of flooring are the best and how you can use this to your advantage.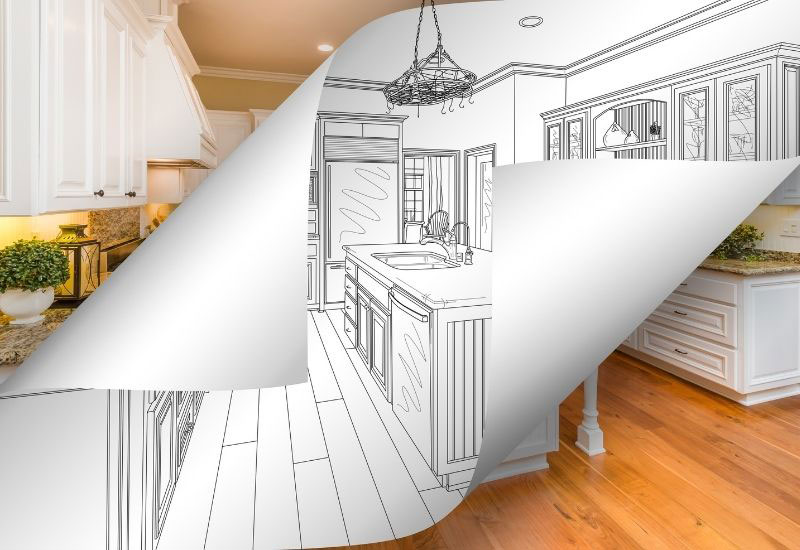 The Point of the Flip
If you've ever watched one of the famous house flipping programs on television, you'll know that the essence of a good house flip is speed and getting the most profit before moving onto your next project. Those who flip houses move on and purchase the next home to flip as soon as they sold the last one.
To gain the most profit they can out of the last flip, investors need to be smart about what materials they use. Getting the right mix of value for their money and having a house appealing to others for purchase is a fine line to walk.
PRO TIP: Read this article on how to find contractors for a flip! We know you'll enjoy it!
Typical Flooring Types
Before understanding the best type of flooring for flipping houses, we must first know what kinds of floorings are used in homes around the country. Let's take a look at what popular floors are available for homes.
You'll find these types of floorings in homes across the country as homeowners with different tastes and needs prefer one or the other. Does this mean they can all be used when flipping a home? Due to the high cost and popularity of a couple of these floors, they may not be your first choice.
Real Wood and Stone Tile
For a home you plan to live in, both real wood and stone tile are considered two of the best choices. They both will last the life of your house in many cases if taken care of properly. The downside to these two floorings for a house you are flipping comes down to cost.
Unless you plan to find a buyer willing to pay well over your asking price, real wood and stone tile should not be part of your plan. The point is to install flooring that will attract a buyer but at the same time give you the best value. Engineered wood finds the same attributes as these two floorings as it is attractive but can be a more costly choice.
Runner Ups
Other choices like stained concrete and carpet are popular choices for homes but are significantly affected by personal preference. While many people love the look of stained concrete, others do not find it lacking warmth. The carpet has plenty of warmth, although countless homeowners have issues with allergens and dirt getting trapped in it.
Many houses sold after a flip find themselves purchased by investors who rent the place out for income. For many landlords, carpet is too much work to clean or change out every time a new tenant moves in every two or three years. With this in mind, they seek a more simple solution that wears well.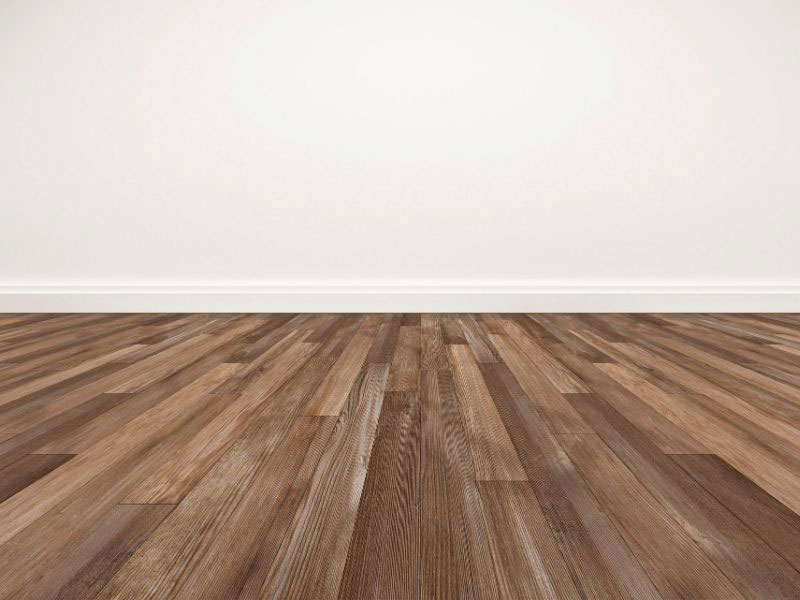 Best Type of Flooring for Flipping Houses
Now that we've covered what is not a good choice of flooring for flipping houses, let's determine the best option. Remembering the point of house flipping of speed and value in the remodel, we are left with vinyl and laminate flooring type floors.
Vinyl is one idea; it wears well and is less costly than the other flooring we discussed. The benefits, however, do not outweigh the downside. This downside is the attractiveness needed to sell the home. While many people purchase vinyl due to its functionality, it is not what most homebuyers think of when they want to buy a house.
On the other hand, laminate flooring has benefits that outweigh all of our reasons needed for flipping a house. Sturdy, water-resistant, and attractive are the first thing many people notice about laminate flooring. The choice to purchase, however, usually comes when they find just how affordable it is. Purchasing laminate flooring allows the person flipping a house to re-floor large areas of the home.
The last but just as important benefit of laminate flooring is the ease of installation. Most laminate flooring has padding built into each piece by the manufacturer. This saves having to lay a separate underlay as with other flooring types. On top of this, laminate flooring typically comes in tongue and groove for snap-together installation. Those who flip houses know they can lay an entire floor in one day with laminate after practice. 
Final Words
Choosing the best type of flooring for flipping houses is certainly not easy. You need to find the best flooring company near you to help with your job. Companies such as Augusta, Georgia's Flooring Pros offer flooring services for realtors and investors like you. Partner up with a great company for the most success!