Guide to different types of wood flooring
When choosing the right type of wood flooring for your home or business, you probably need a guide to different types of wood flooring. The point of this guide is to help you choose the right type of wood flooring for your needs. Whether you need a certain style, the most popular type of flooring, a certain look to the wood flooring, or even need the most waterproof kind of finish, this post will guide you through choosing the right type to meet your needs.
If you are ready to read this guide to the different types of wood flooring, then let's get started and discuss all of your options below!
Should You Go With Finished Or Unfinished Wood Flooring?
The first thing you need to decide when choosing between wood flooring is whether or not you want to go with finished or unfinished wood flooring. Both of these can be great for your home, and neither of them will make a difference in the quality of the wood. The main difference is you will have to put extra work into the unfinished wood flooring. 
Unfinished wood flooring refers to wood flooring that is not already sealed, smoothed, and stained. It is the type of wood flooring you go with when you want to do a custom stain for your flooring, or perhaps you already have preexisting flooring you are adding to and want your new wood flooring to match the old wood flooring.
Finished wood flooring is when the wood flooring is smoothed, sealed, and typically stained already by the company you are purchasing the wood flooring from. This makes the installation process go much quicker and smoother than if you were using unfinished wood, though sometimes finished wood can cost you slightly more than the unfinished wood flooring. 
PRO TIP: Read these top summer home trends of 2021 and see what's on our list!
Should You Go With Engineered Or Solid Wood Flooring?
The next big question about purchasing wood flooring is whether or not you should go with solid or engineered wood flooring. Both are suitable types of wood flooring, and it mostly depends on your taste of wood flooring and whether or not you want an all-natural type of flooring or artificial wood flooring. 
Solid wood flooring is wood flooring that is 100% all-natural wood and is the typical hardwood flooring you would purchase from a flooring company. Thanks to it being fully wood, you can sand and refurbish the flooring as often as you need to, though it does come with a few downsides you will not get from engineered wood. For example, solid wood flooring is very susceptible to changes in humidity, so if you live in an area where there are significant changes in humidity, you may have to go with engineered wood flooring to avoid damage to your floor over time.
Engineered wood flooring is wood flooring that is part natural wood, but a company creates the rest. This is very similar to plywood because what companies do is take a few layers of wood and glue them together to create plywood-styled wood flooring. This makes it much stronger and can be an excellent choice for most of the rooms in your home. However, you can only sand and refurnish it a few times because engineered wood is rarely very thick.
What Types Of Wood Flooring Are The Best?
The final thing to consider when choosing wood flooring is the type of wood being used in the flooring. This does not always play a huge part in your flooring, but there are a few reasons why you should keep this in mind. This will help to ensure you always pick the wood flooring that is right for your needs. 
When choosing your wood flooring, you will want to find a wood flooring that is created with hardwood. This is because hardwood flooring is usually the best. This includes oak wood, maple wood, and cherry wood. Any of these three types of wood flooring will last you many years as long as you take care of it and do not allow it to go years without being taken care of. So always remember to take care of your hardwood flooring, no matter what species it is created from. 
You can also get wood flooring made from more exotic trees, but these are rarely much stronger than oak, maple, or cherry wood flooring. So it is more just to say you have exotic flooring without really adding any real benefit to your flooring. The main exotic wood types are teak, jarrah, and mesquite.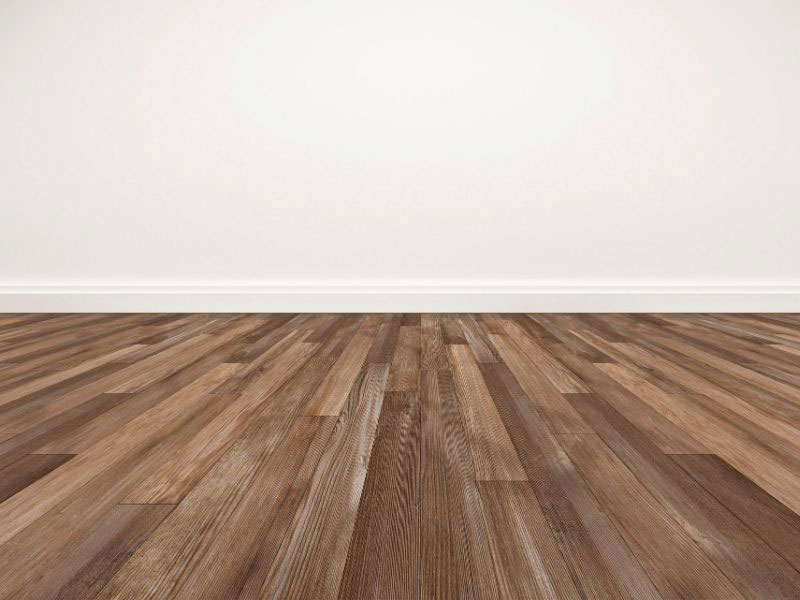 Conclusion:
Picking out the right type of wood flooring for your needs can be a long and difficult task, but you will find that it is quite simple and easy as long as you do the research. Companies such as Flooring Pros offers a variety of flooring types to suite your needs. You can contact them or visit their showroom. They are located at 246 Bobby Jones Expy suite A2, Augusta, GA 30907.
Keep this guide in mind as you go about choosing your wood flooring, because doing so is a decision that will impact other features in your home. Feel free to contact Flooring Pros with questions about wood flooring and remember this guide to different types of wood flooring so it can help you make your decision.